What Do Bitcoin Buyers Use Bitcoin For?
Most people see Bitcoin as a tool for legitimate purchases, not criminal dealings, according to the results of two recent surveys.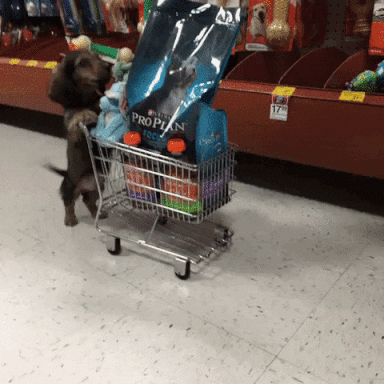 The Economist and Crypto.com have found that most people consider Bitcoin and other digital currencies a means for online payments and purchases, above all else.
34% of survey respondents agreed that online payments are the "main reason" that people use crypto.
Other respondents emphasized Bitcoin's role in online investing. 24% of respondents said that they consider Bitcoin and other coins to be a vehicle for short-term investment (speculation), while 23% said that they consider cryptocurrency a vehicle for long-term investment.
Only 21% of respondents believe that cryptocurrency is primarily used for illegal transactions.Crypto.com users were even less likely to agree: only 7% believe that crypto is used for crime.
Purchases Are Mostly Legitimate
Crypto.com's survey only measured what people think about cryptocurrency.
However, an unrelated survey from Visual Objects suggests most crypto use is indeed legitimate based on first-hand answers from cryptocurrency users.
"Cryptocurrency is associated often with buying illegal items online. The perception that most cryptocurrency operates outside the law, however, is incorrect," Visible Objects says.
Most respondents indicated that they buy food (38%) and clothes (34%) with Bitcoin. A large portion stated that they buy stocks (29%) and gold (21%) with Bitcoin.
Only a minority use Bitcoin for illegal purchases such as guns (15%) or drugs (11%).
Spend Bitcoin With Jubiter
Bitcoin spending has become more legitimate because many major companies, including Overstock, Newegg, and Travala have begun to accept it. Over 16,000 small retailers accept Bitcoin as well.
However, you don't need to wait for universal acceptance of Bitcoin. With Jubiter's prepaid Bitcoin card, you can spend Bitcoin at any location or website that accepts standard card payments. Your Bitcoin will be converted to an accepted currency wherever you spend your funds.
You can also use your Jubiter card at an ATM to turn your Bitcoin into cash on-the-go.
Disclaimer: information contained herein is provided without considering your personal circumstances, therefore should not be construed as financial advice, investment recommendation or an offer of, or solicitation for, any transactions in cryptocurrencies.