Why Bitcoin Is Better Than Other Cryptocurrencies
Bitcoin isn't the only cryptocurrency you can buy, but it is one of the most valuable and popular coins that you can own. Here's why it's so important.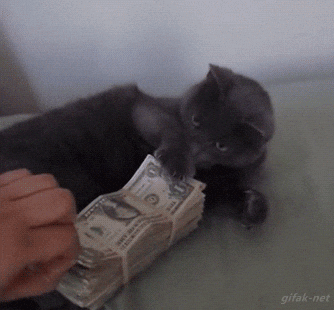 Bitcoin is the most popular and valuable cryptocurrency in the world. Here's why.
Bitcoin is not the only cryptocurrency that exists. However, it is the most valuable and most popular cryptocurrency by far―and those two facts account for most of its advantages.
Other cryptocurrencies are valuable as well, but they have very specific goals. Ethereum, for example, is aimed at web app transactions, while Ripple (XRP) is aimed at banks and financial institutions. Monero and Zcash, meanwhile, are designed to provide maximum privacy.
By contrast, Bitcoin was created specifically with day-to-day transactions in mind, which has made it a de facto standard when it comes to cryptocurrency payments.
Why Is Bitcoin So Valuable?
One way of looking at Bitcoin's success is to examine how much it is worth.
In terms of dollar value, Bitcoin accounts for roughly two-thirds of the cryptocurrency market. Bitcoin's market cap is $175 billion, which represents 63% of the market's $277 billion market cap.
Bitcoin has also handled billions of dollars of transacted value. BitPay, one of the largest cryptocurrency payment gateways, processed over $1 billion of Bitcoin in 2018 alone. Since BitPay is just one service of its type, Bitcoin's true transaction volume is likely several times larger than that.
However, Bitcoin's dollar value only tells part of the story. Popularity and acceptance are also key. Even though Bitcoin isn't accepted everywhere, almost every business that accepts cryptocurrency accepts Bitcoin.
Bitcoin also has a large ecosystem of services that support it―such as exchanges, payment processors, settlement networks, and currency conversion platforms.
How Is Bitcoin Acceptance Growing?
Bitcoin is gaining recognition rapidly, and even some "household names" are beginning to accept it. Microsoft, Overstock, Newegg, Travala, and UNICEF are among the major businesses and organizations that have chosen to accept Bitcoin payments in past years.
The list of crypto-friendly companies is growing rapidly: Starbucks has become one of the most recent companies to announce support for Bitcoin. It will do so through Bakkt, a cryptocurrency services company operated by the Intercontinental Exchange.
Small businesses, websites, and independent merchants are accepting Bitcoin as well. According to Coinmap, there are approximately 16,000 different stores that accept Bitcoin at the moment.
Together, these businesses offer consumers countless ways to use their Bitcoin. You can spend Bitcoin on general retail purchases, media downloads, online gambling, hotels, flights, charity donations, gift cards, bill payments, and much more.
It's also possible to spend Bitcoin anywhere with Jubiter's prepaid card. Our instant currency conversion feature allows you to spend Bitcoin even at locations that do not accept it by default.
In short, Bitcoin's main advantage is not just its astronomical market value. The fact that it is widely supported in commerce is also a key part of its appeal.
Disclaimer: information contained herein is provided without considering your personal circumstances, therefore should not be construed as financial advice, investment recommendation or an offer of, or solicitation for, any transactions in cryptocurrencies.