Will Bitcoin Recover From Its Coronavirus Price Crash?
Bitcoin lost a large portion of its value last week due to stock market crashes and the economic impact of Coronavirus. Here's what you should know about the price drop.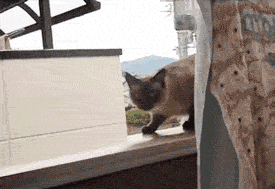 On Thursday, March 12, Bitcoin lost 50% of its price,causing prices to fall from $7600 to $3680 in one day.It also lost 10% of its value in a smaller crash on Monday, March 9.
These are the facts of the matter.
1. The Stock Market Crash Was The Main Cause:
Both Bitcoin crashes coincided with traditional stock market crashes. Those stock market crashes likely encouraged investors to sell off Bitcoin, greatly reducing its price.
The stock market crashes in question have been attributed to the impact that Coronavirus (COVID-19) has had on the global economy.
The Russia-Saudi Arabia oil price war is also a contributing factor.
2. Crypto Events May Be Contributing Factors:
An exit scam called PlusToken and a wealthy "whale miner" sold off large amounts of Bitcoin during last week's price crashes. Both selloffs may have worsened the price drop.
BitMEX and other cryptocurrency exchanges experienced outages around the time of Bitcoin's price crash. However, it has not been proven that those outages contributed to the crash.
Bitcoin's upcoming halving, which will reduce miner rewards, may also have encouraged some selloffs.
3. The News Is Not All Bad:
Corporations, institutional investors, and venture capitalists are still very interested in Bitcoin.
On Monday, the major Bitcoin firm Bakkt announced that it has received $300 million in a funding round led by Microsoft and Pantera Capital.
Billionaire investor Tim Draper has also praised Bitcoin's strengths in the aftermath of the crash, stating that "it will be Bitcoin, not banks and governments, that save the day."
4. Prices Seem To Have Stabilized:
Bitcoin prices have stabilized around $5400 as of Tuesday March 17. This means that Bitcoin is still worth more than it was one year ago, when Bitcoin cost roughly $4100.
Crypto analyst Keith Wareing has argued that cheap Bitcoin prices could encourage new investors to buy Bitcoin, adding that future selloffs probably "won't be as extreme" and that low prices "won't last for months."
If that's true, this may be the best time to buy Bitcoin, before prices rise again.
Disclaimer: information contained herein is provided without considering your personal circumstances, therefore should not be construed as financial advice, investment recommendation or an offer of, or solicitation for, any transactions in cryptocurrencies.